Mayhems Before Midnight
The 11-time Grammy Award winner Taylor Swift just dropped her long-awaited 10th studio album, Midnights, on October 21st at 12:00 am. Now let's take a look back at how we got here. The record includes 13 tracks with an additional 3 bonus tracks which have been teased via Taylor's social media series, Midnights Mayhem With Me. During each one of these videos, Taylor Swift can be seen spinning a bingo cage, or what she calls a "technologically advanced device", where one of the track numbers comes out at random on a ping-pong ball. Once the number is shown, she holds up an old fashion telephone to her ear and reveals the track name. However, for two of the reveals, she held the telephone upside down, most likely having a hidden meaning. For example, on the first episode of Midnights Mayhem With Me, the number 13 rolled out of the bingo cage. Swift then said with excitement, "Track 13, because of course. Track 13 is called mastermind".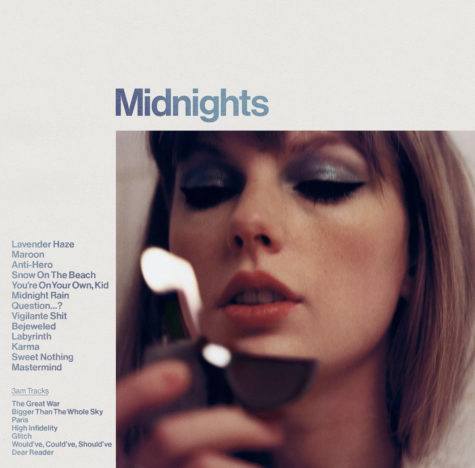 Aside from her track name revealing series, Taylor has promoted the album in various ways. She previously released Midnights merchandise: shirts, a backpack, and, of course, an item of jewelry. The Taylor Swift official store has also had signed vinyl and CD drops all occurring at midnight for a limited time only. These marketing tactics have certainly worked; I myself have stayed up until midnight to purchase both. 
Swifties were more excited than ever for the release of Midnights. "I'm excited for Midnights because every time she has released new music in the past few years it has been a new sound, so I'm excited to hear what the new sound will be," said Nia Chavis, an avid Swiftie. "Her music makes me happy and brings me joy and she always delivers," said Lily Porter, another devoted fan. I myself was also incredibly excited for Midnights, and it certainly did not disappoint. Following the initial release at 12:00 am, Taylor dropped 7 additional songs at 3:00 am to keep fans on their toes. Swift also made sure to leave several hints of upcoming projects throughout her music videos for Anti-Hero and Bejeweled, so the fans are never bored while waiting on her next release! 
If you look closely at the Bejeweled music video specifically, there are several hints pointing at the possible release of Speak Now (Taylor's Version). At the beginning of the music video, you can faintly hear an instrumental version of Speak Now's Enchanted. Swift can also be seen pressing a purple elevator button with the number three on it, most likely representing the third album in her discography which is, of course, Speak Now.
When shown the floor list, you can see there are thirteen floors all with a corresponding album cover. But Taylor only has 10 original albums and 2 Taylor's Version albums, twelve total, so what is the 13th album? With a purple color representing 13 and Speak Now's album cover also being purple, fans can only assume the last elevator stop represents Speak Now Taylor's Version. About WordPress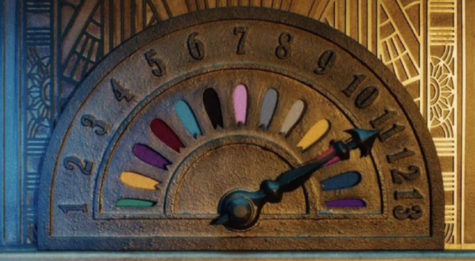 There are several other easter eggs spread throughout the video, but I will let you look for those yourself!
Following the release of Midnights Swift has announced her next tour! Titled The Eras Tour, she will have 27 shows in America, with international dates coming soon. Swift will be touring with special guests Paramore, Beabadoobee, Pheobe Bridgers, Girl In Red, MUNA, HAIM, Gracie Abrams, GAYLE, and OWENN. You can register for verified fan through Ticketmaster right now though November 9th at 11:59 pm. If selected, you will be able to presale tickets starting November 15th at 10am. If you cannot get presale don't worry, there are other ticket oppertunities as well! Captial One Exclusive Cardholder Presale starts November 15th at 2pm and General Public Onsale starts November 18th at 10am.
Taylor Swift is not only a master songwriter, but also a master marketer. She is a truly well-rounded artist and Midnights was an amazing example of that. Did you enjoy Midnights? Will you be trying for The Eras tickets? What project do you anticipate will come from Taylor next?