Literary Arts Is Not Another English Class!
I mean… if it was, why would there be a separate prime?
Not that English is a bad subject. Thanks to awesome English teachers like Ms. Lakovich and Ms. Weisman, it is an enjoyable class. But it's not what Literary is about. Writing essays, studying vocabulary, and reading textbooks are English class activities.  Literary arts is all about creativity!
Literary explores all types of creative writing. Students read professional pieces and discuss how to write a short story or poem that follows the same structure or theme as the author. They also utilize workshops to read each other's creative work and critique the strengths and weaknesses in order to become better writers.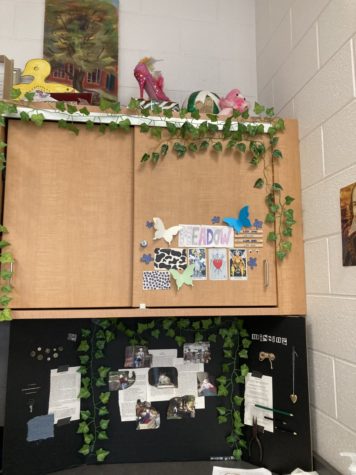 Literary students are required to take a literary elective (journalism, poetry, fiction, and screen/scriptwriting) *which are open to ALL students* where they get even more practice strengthening their writing in the forms they most enjoy.
All of this practice leads up to the senior year final project, aka, the senior thesis! 
The summer of 2021 was a rough one and it wasn't any better for literary arts students, who had a whole book due before the first day of school! What book were they working on? – you may ask. Literary Arts seniors have the chance to create and publish their very own novel, poetry or short story collection, memoir, or other book-length work! They are currently in the process of being completed and edited, and this year's class has all kinds of exciting genres/themes such as: psychological horror, fantasy, queer romance, self discovery, identity, culture, and coming of age. Want to know how you can purchase them? These books will be sold on amazon and/or during senior coffeehouse, scheduled for May 9th, 2022 from 7pm-9pm! Typically prices per book is $10, but it may vary.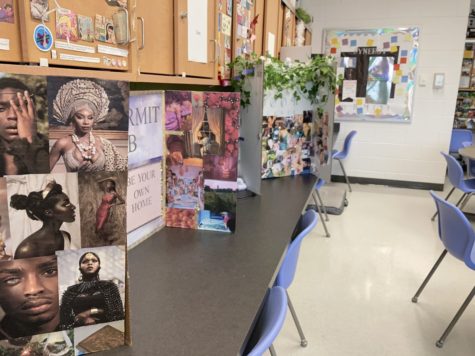 Did you know anyone who used to be part of literary but has graduated? There is a chance their book is in the school's library media center on the display window right now.
Do you want to get an insight on the different books currently in the works? Many Literary students have made Instagram accounts for their books and are public for all to view! Some include: @1800lovlang, @skyliners.screenplay, @jackandjillthesis, @cheyenne.poetry, @transcendence.poetry, @emmasseniorthesis, @reflections.poetry, @moonflower.book, and @theramandhersun.
Even if you can't purchase a book, attending the senior coffeehouse or even just following one's Instagram account is enough to show your support. Stay in tune for the release of senior books and Instagram accounts that may later come out. This is a lovely opportunity that all of the literary arts students have and worked hard towards!