Culinary's Senior Unsung Hero- Josiah Keyode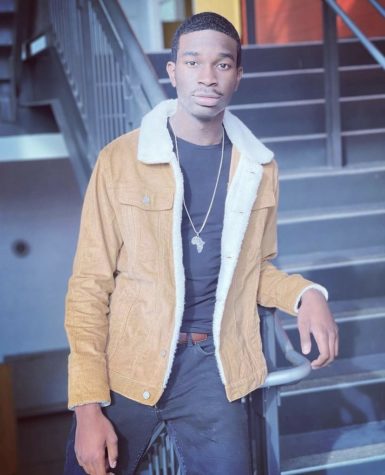 In the halls of carver center, creativity rules. Rather than athletes ruling the school, they fly under the radar. But for one athlete, it's time to pull him out from under the wave.
Culinary is not the biggest prime, but it is the most noticeable prime, as smells of senior cafes flood the cafeteria. This past week, the smells of soul food—fluffy corn bread, salmon croquettes, mac and cheese, ribs, vegan peach cobblers, and collard greens—have flooded the senses of all. One of the chefs behind this amazing café is one of those athletes who just so happens to be a great cook: one Boluwatife Josiah Keyode.
Josiah is a 19-year-old Gemini, with a twin, Sam Keyode, in literary. Josiah is an athlete: he plays basketball during the winter season. This past season he pushed past an ankle injury to support his team in difficult games. He also runs track alongside his brother during the spring. But his skills don't stop on the field. "He makes great cookies" said Jalyne Wise, another senior in the literary art prime. His senior café sold out in two days, a highly anticipated menu with delicious dishes, delivered timely. Students who ordered the café could be heard enjoying the café and complimenting the chef.
Although Josiah has been at carver since the beginning of his freshman year, he has been flying under the radar, and it is time to recognize him as the unsung hero he is.