CultureFest: The Good, the Bad, and the Expectations!
       For the first time in nearly three years, Carver Center was able to have a full Culture Fest and it was definitely an event to remember! The seniors were the last students to experience Culture Fest and could only tell underclassmen what it was like due to Covid and virtual learning. However, after all this time, thanks to Ms. Aguila and all the other organizers, we were able to bring back Culture Fest!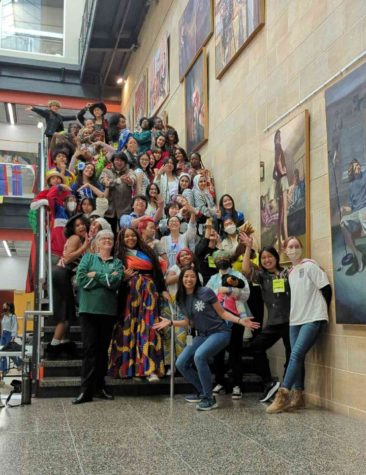 Many praises are to be sung about this year's Culture Fest. During the Big Sibling-Little Sibling Advisory activity, this reporter spoke to a Freshman about Culture Fest and they described how it exceeded their expectations. The whole school left the festival with smiles on their faces. I ran a table myself and can honestly say that after talking to people who came by that it was enjoyable. Some strong points noted were that it was interactive, free, and surprised a lot of people with fun facts and information. 
   Of course there are still things that need work! A sentiment I and a lot of other table runners didn't expect was the large volume of interest from students. We were unprepared and quickly ran out of supplies by session two! A lot of people also felt like they didn't have enough time to see every table and often stayed around one section without even seeing the rest. These problems can be remedied now that everyone knows what to expect.
   Overall, Culture Fest was both a fun event to start the break before Thanksgiving, and a learning experience for years to come. I have no doubt it'll get better with time and can't wait to see it next year!