Carver Celebration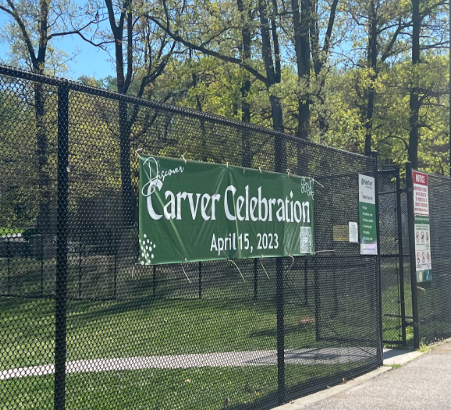 Welcome to Carver Celebration!  The Carver Celebration took place this Saturday, April 15th, 2023. 
Wait, wait, wait, what? You didn't think the Carver Celebration fulfilled its true potential?There seemed to be a lot of mixed opinions on the event. I kept hearing that some people did not  enjoy Carver Celebration as a whole. It was the talk of the Monday after, and now it's time to find out the reasons behind these less-than-favorable opinions.
Carver Celebration is an event which focuses on highlighting the different aspects of Carver Center, multiple talents are displayed while giving the attendees an opportunity to try these hands-on activities.  
I talked to people who attended the celebration to get more of the firsthand experiences and opinions.  
I walked the halls with my friend Alexis this morning. I asked about how Carver Celebration went, knowing that she had been planning on attending. This was Alexis' first year experiencing Carver Celebration and she was even performing. I had very high expectations, thinking that she would turn and express her excitement. I was surprised. I mean, I didn't know what to expect because I have never been, but last year, I remember hearing really good things about the event. 
I decided to find out more,  asking Alexis to go in depth about her experience. Alexis told me "it was good, it was just overcrowded. Everyone was piling in the little rooms to reach the different events going on." After talking to my friends who attended, this wasn't an uncommon complaint. People were saying there was not enough open space to either watch or participate in events. Alexis suggested that next year, she would like to see more hands-on activities provided outside of the rooms, which might prevent the overcrowding of everyone in one room at the same time. 
Alexis gives us a reason, but I don't think that is the answer to our question as a whole. Maybe because Alexis is a Freshman, she had higher expectations, so I decided to keep interviewing.  
Next, I stopped and talked to the one and only Dan Zagurski, a sophomore in Design and Production. Now, I knew Dan would be a reliable source because he is a very up to date person that knows the difference between what is good and what is not so good and he will always keep it real, even if you don't want to hear it. Dan had a very differing opinion, he said, "it was not boring at all." He continued to express his excitement about the event, and even went into depth to give an idea of everything that happened, since I did not attend. Dan explained that there were a lot of different activities happening such as making toolboxes, music, acting, singing, dancing, tattoos, manicures and demonstrations of different hairstyles. Dan has a very humorous personality, explaining why he claims that although he loved the event, next year he "hopes to see some soda, there was no soda to be found." He said, "there was nothing but water up in this place." Dan also claims that he hopes to see more hands-on activities to express Design and Production talents next year. Dan also was going into great detail about how good the food was, saying there was a variety of options to choose from such as different sandwiches but his personal favorite being the Italian Brichetto that they had. Dan made it very clear to me that his favorite parts had to be the food or the manicures that Cosmetology was doing as he waved his colorful painted fingernails in my face. Overall, I do believe that Dan did enjoy this event and what was produced from it.
Dan also asked that next year they would please turn the AC on. 
On social media I found that it looked like many people seemed to be enjoying themselves, specifically I saw many carpentry boys having a good time together. Funniest part is that they were struggling to make a toolbox. The caption even stated, "How many carpentry boys does it take to make a toolbox?"  
Now feeling like we have very contradicting opinions, I decided to interview our third and final person. Allison Pumphrey, a junior in the dance prime. Although I was searching for that very clear and dominant answer, Allison proved to me that today I most likely would not be able to find it. She expressed herself with a neutral opinion, saying that it was very fun until it wasn't anymore. She explained "It was fun at first, but then I feel like we just ran out of things to do." 
I support the idea that each person was given a unique experience, which is pretty much the goal of Carver Celebration because not many other schools are like this.  I believe that with input, next year could be even more exciting than it was this year.  
After hearing everyone else's experiences, it is my goal that next year I will take my time to attend the event to see what the event is all about. Justice closes out the afternoon saying "that's all the performances for tonight Carver Center, have a great night" as she does on morning announcements, I heard a lot of people enjoyed this line. Therefore, have an amazing day Carver Center.