Senior Spotlight – Ezra Medina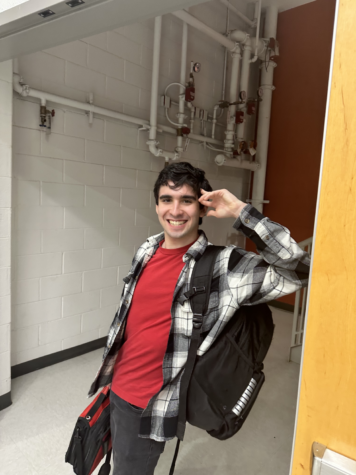 Ezra Medina is a senior in Carver's Vocal Music Prime. His friends, classmates, and teachers describe him as "really fun to be around" and hard-working which is why he was nominated for the Catalyst Senior Showcase! 
Ezra loves hard rock, metallic, 70s, and 80s music. According to Kiran, he enjoys playing video games including Red Dead Redemption and Far Cry Free and he recently participated in a performance in the Anime Club.
 His vocal teacher, Ms. Adelung said, "He just works so hard and I call him my Frank Sinatra because he has this, like, jazz vibe about him." Ms. Adelung then told me a story about Ezra's performance in the recent senior recital in which he sang two jazz songs. The first one, she said, "he just owned it." She told me about how despite some rocky parts in the second song, which was "really going out of his comfort zone," he played along with it. Ms. Adelung described him, as a student and vocalist, as "fun and laid-back," that "he is so comfortable with himself that it's just, like, a breath of fresh air."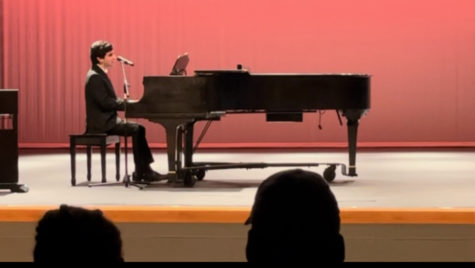 Markellia, in the junior class of Vocal Music, spent a lot of time working with him on a song for Vocal. She said "I loved being with him everyday because we would always have the best conversations." She commented, "He's so unapologetically himself that it is so amazing" and "If you're having a bad day, just going and talking to him will immediately put a smile on your face." After getting to know him through the prime, she said, "He was always super fun to be around."