Senior Spotlight – Julie Davis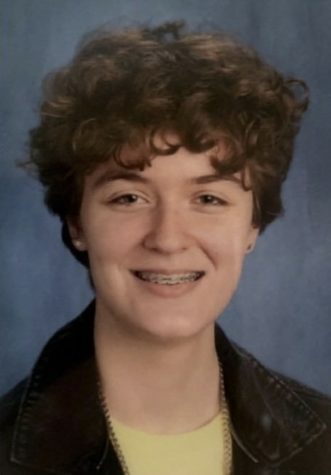 Julie Davis is a visual arts senior in DFA and AP Studio and she sure makes that art into incredible visuals. She's going to Ringling College of Art and Design to study computer animation, which will probably be fun and agony at the same time. Her paintings have funky lighting and bright colors, and her graphite drawings are sickeningly detailed. Her digital stuff is amazing too, with panels in series to tell a narrative, which is super neat and helpful when going into animation.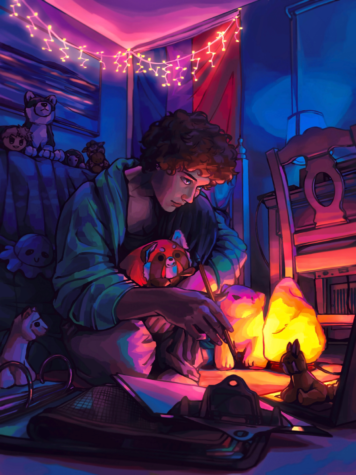 She has been described by both teachers and peers alike as being creative, hardworking, thoughtful,and skilled. Mrs Mlinek, who had Julie in her screenwriting class,  has even gone on to say that she "does a million things and is incredible at them." Classmates have described her as "goofy" and said she "loves blood"? Mrs Shovlin has thought of her as " the sixth member of the department" and said she had a "wicked work ethic", despite being a bit of a perfectionist.  Mrs Talman has noted her leadership among peers, and loves the color concepts between her digital and oil paintings.
Julie has also been involved in clubs, like being the vice president of NAHS and designing shirts for Fresh Produce and Pi Day. She had her senior show a couple weeks ago, on May 2, which was incredible. The celebration of her artwork was very cool to see, being a finale of sorts to her time at Carver and a thanks to all she's done. Her kind, generous, and hardworking nature, as well as her art, will be remembered here far after graduation.