Senior Spotlight – Malik Hammett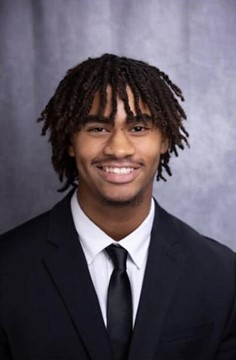 Malik Hammett is a senior in the visual prime who specializes in film. He is  described as a very charming and kind individual. Mrs. Insley  said he's a great portrait photographer, which can definitely be seen in his work. He's been said to be a great mentor for the sophomores in visual. Speaking with Dr. Freeburger, he said Malik is the kind of person that brightens every room he walks into. He has an aura about him that puts those around him in a good mood. If you see him around, he always seems to be in a good mood. He's an extremely goofy person, always making jokes and making people laugh. He has such a contagious smile and personality, he's the type of person who could make you laugh even if you were just crying.
 Alana Ricks has said this about him, "One time i had a break at work and nobody was answering the phone and i needed someone to vent to so I texted malik and he facetimed me and talked to me until my time was over which was really nice because we've never liked called or anything like that before." 
Andrew Lawson recalled a memory from their baseball season, "Ok so one memory I have of Malik is during a baseball game. I was up to bat and was nervous since it was the first time for a while. The pitcher threw a strike and I swung and missed. Malik was in the dugout telling me "you got this 14 step out and take a practice swing!" The pitcher threw another strike and I swung and missed again. At this point I was telling myself I'm gonna get struck out and it's gonna be all my fault. But there goes Malik again. He said "LETS GO 14 I WANNA BAT AGAIN!" After hearing those words I hit the ball straight to center field. Idk what it was but what he said sparked something in me. If it wasn't for his enthusiasm and support I probably would've been out."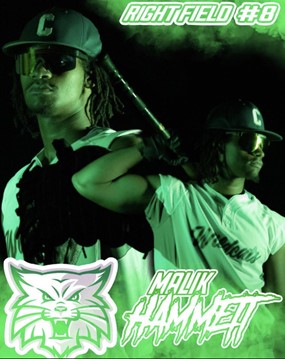 Malik has played baseball here at Carver for 3 seasons and wrestled during this past winter. He's been described by his teammate Alex Cardano as "a power hitter and a reliable outfielder". He's helped his team through a 9-5 season, the school's first winning season in at least 10 years. Last winter Malik won 6 of his matches during the season, he was a great leader on the team despite it being his only season. He was a great energy to have in the wrestling room and made the season one of the best. He even brought his photography talents to the team when he ultimately got injured in a match and sadly had to sit out the rest of the season. His photos can be seen on the Carver Center Wrestling page and on his photography page @malikdavisionary on instagram. 
Malik is a hard working, determined, loyal and dedicated individual. When he puts his mind to something he's going to work his hardest to achieve his goal.  Malik has committed to Morgan State University as a Management and Business Administration major. We're wishing him all the best in his time at Morgan and in his film making endeavors. 
Photo credits for the second image: Alex Cardano