The Phenomenon of Kpop
What makes Kpop so exciting is the amazing choreography, trendy fashion and styles, and the stellar production that's always included in their music videos. Kpop, Korean Pop, has been around since 1885 (for 135 years!) and the music is influenced from genres all around the world such as hip hop, r&b, and rap. Beauty is really important in the Kpop industry, and it's the look that captures our attention and sells. Kpop is known for being aesthetically pleasing, vocally and visually, which differentiates itself from other types of pop around the world.
When I was first getting into the world of Kpop, I was surprised how different things seemed to be! I honestly just expected the same thing as American music, basically overly sexual themes, flaunts of wealth, issues/ struggles, and love, but just in a different language. I was greatly mistaken. Of course the few groups, BTS, Blackpink, Twice, and ITZY, don't speak for all kpop artists out there, but those are some of the popular artists who use their platform to spread the idea of: loving yourself, being proud of who you are, having confidence, empowerment, and love. 
BTS and Blackpink are recurring artists on the charts in America right now. Blackpink is a four-membered group composed of 1 Thai and 3 South Korean women who go by the names Jennie, Rose, Lisa, and Jisoo. They were the first Kpop girl-group to reach the 100's on Billboards from their hit song "Kill This Love" in 2018! Three out of four members are fluent in English and Korean and sing in both languages in the majority of their songs. They've performed at Coachella last year in 2019 which increased their popularity in the US.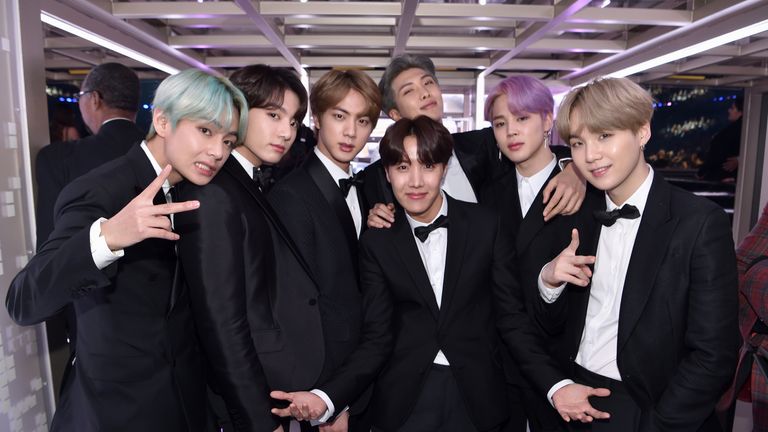 BTS, a group composed of 7 Korean men who go by Namjoon, Soekjin, Yoongi, Hoseok, Jimin, Taehyung, and Jungkook, has become very popular worldwide. Only Namjoon is fluent in English and Korean while the others are still learning English, and many of their songs involve both languages. BTS was the first all-south Korean group to make it on the Billboards charts, in fact, "Dynamite," their first all-English song, reached #1 across 100 countries within the first 8 hours of their release in 2020! They've earned their first Grammy nomination for Dynamite this year! Their fan base is huge and extremely loyal considering the within the first few hours of their songs release on streaming sites such as Spotify or YouTube, they usually end up #1. 
If you have heard of BTS or Blackpink, you have probably also heard of the stereotype that their stans "toxic" and/or "obsessive" and while some are valid, many stem from protecting the Kpop groups. Despite the racism BTS faces across social media platforms, especially in western media, they still continue to spread positivity throughout their music and within actions. Their $1 million dollar donation towards Black Lives Matter and $2 million donation to the country Yemen just shows their care towards issues that do not even directly affect them.
Many people think the questions: Why is Kpop so popular? And why do so many people listen to it even when they don't understand the language? The long answer is: those two groups, along with other groups such as ITZY (girl group), Ateez (boy group), Exo (boy group), and Twice (girl group) all have something in common and what makes Kpop Kpop. They all have amazing choreography, cinematography, well written-lyrics, produce catchy and very well sung music, and last but not least, they are beautiful. Not just in looks, although their beautiful appearances truly acts like a magnet, but just the production altogether is beautiful. Kpop music videos are one of the most beautiful things I've ever witnessed. Kpop celebrities are called "idols" for the reason that many look up to them for their looks and persona, and even for their inspirational music. Every Kpop group has a story- and they want to express how beautiful yours is too.
I can definitely say that Kpop has changed me as a person to become a little more confident, proud of who I am, and be more happier with life in general. The language barrier did little to turn me away from Kpop considering the vocals, the beats, the vibe and the message underneath was just so amazing and mesmerizing. Who cares if you can't sing the words correctly, it's how the music makes you feel that truly matters! Sometimes, Kpop to me is like a message you have to decode. After hearing a song, I like to look up the meaning of the lyrics and am surprised every time by how beautiful and evident the message is sent just by seeing their awesome move-like music video productions or hearing the emotion in their voices. Although there are many flaws and things that could change about Kpop, it truly is one of the best phenomenons to exist!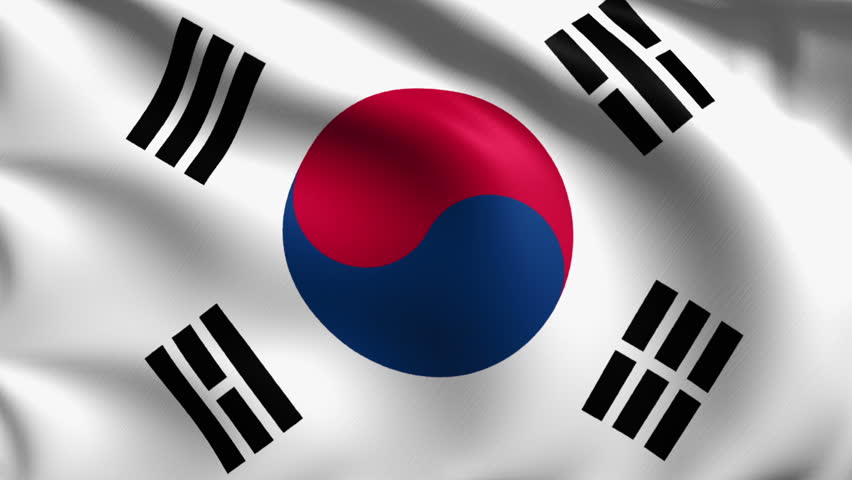 If you are interested in getting into Kpop and would like to know where to start, check out my lists of recommendations below! I myself am trying to get into more groups (which explains why there aren't many groups here!) so if you have any recommendations for me, I am definitely up for it! 
>> BTS (boy group)- "Life Goes On" and "Mic Drop." (I honestly can fangirl all day about how AMAZING they sound and look, but it truly is something you'd have to see for yourself! The story within their music videos are just so amazing, and the songs are so catchy! They're just so so beautiful, I'm so proud of them!!!)
>>Blackpink (girl group)- "Kill This Love" and "How You Like That." (Kill This Love has over 1 billion views on YouTube! Their style in these music videos are so pretty and inspirational!! The choreography in Kill This Love especially is so amazing, I've learned most of the dance already!)
>> TWICE (girl group)- "Fancy" and "Feel Special." (This group has 9 members! Feel Special is literally my favorite song ever, everything about it is amazing, the cinematography, the style, their VOCALS are truly so amazing, chefs kiss!! These are obviously present in Fancy as well but there's just something about Feel Special; both are definitely worth your view!!)
>> ITZY (girl group)- "Wannabe" and "Icy." (This group has 5 members, like Blackpink. ITZY isn't as popular as BTS and Blackpink but it doesn't make them bad artists! I chose these two songs because their style is literally so amazing and their vocals blow my mind!! It's like they aren't even real… It's so good!!)