Recent recap on the Baltimore Orioles
Players to watch 
2023 season 
 First on the list is the Baltimore Orioles catcher Adley Rutschman. He joined the Orioles in the 2019 season at the age of 24. He has been ranked on the ESPN top prospects of the season. He was drafted in round 1 and was the first pick. 
Rutschman has been living up to his expectations, showing his strong ability to get on base while being a switch hitter and his strong defensive ability. In the past 113 games, Adley Rutschman has had a total of 101 hits
In the past 2022 season, Rutschman hit an average of .254, so far this season he is averaging .344 with 21 hits, 4 being home runs, 13 RBIs, and 10 runs while having 61 appearances at the plate. 
Next up is Austin Hays: left fielder for the Orioles. He was the 91st pick of the 2016 MLB player draft. Hays is 27 years old and from Florida. 
Hays is hitting on average .350 with 60 plate appearances, 21 hits, 6 RBIs, 15 runs, and 4 walks. Last season he had 535 plate appearances with 134 hits averaging .250.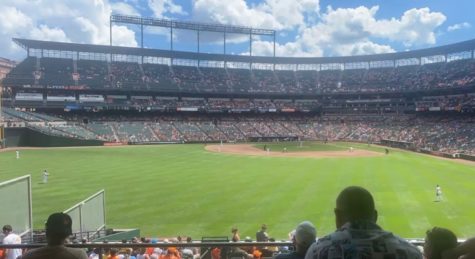 Lastly, Jorge Mateo has also been a huge asset to the team. He is the shortstop for the Orioles, a part of the team since 2020. He is hitting .372, which is leading the team. Mateo has 43 plate appearances, 16 hits, 5 walks, and 13 runs. Mateos' fielding percentage is currently .949. 
The latest season scores
Boston 
W 10-9    L 9-8    L 9-5
Texas
W 2-0   W 7-2    L 5-2
 New York
W 7-6   L 4-1   L5-3
 Oakland 
W 5-1   W 12-8   L 8-4    
 Chicago
W 6-3    L7-6     W 8-4
Some updates from MLB team stats.
Baseball Newshttps://www.mlb.com › news
The biggest jump in rankings is The Pirates which has shown to be the most surprising team to jump up seven places in the rankings, going from 19 to 12. They have won a straight seven games going 16-7. 
The biggest drop would be The Angels and Guardians, they each dropped six spots. Los Angeles went from 13th to 19th and Cleveland from 11th to 17th. This drop could affect them for future games and playoffs.