Why The Public Doesn't Deserve Frank Ocean
Why Frank Ocean shouldn't return to music until we, his listeners, acknowledge how we've failed him.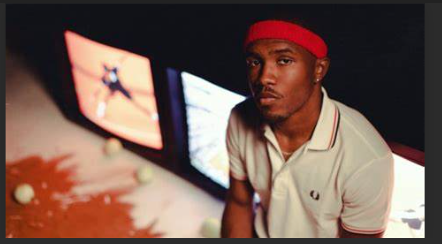 Frank Ocean is a singer, songwriter, and rapper most known for his alternative and avant-garde style of R&B. He originated as a member of the group Odd Future, created by the Grammy-award-winning alternative rapper, Tyler, The Creator in 2008. That same year he began writing music for big artists such as Justin Beiber and Beyonce. Around this time as well, he met a producer who helped him secure a contract with Def Jam as a solo artist. Without much support from the label, Ocean released his debut mixtape "nostalgia, ULTRA" on tumblr. The mixtape featured original music and samples from other artists like Coldplay. The mixtape was praised by many, and gained enthusiastic reviews. Artists such as Kanye West and Jay-Z noticed Ocean's artistry and his unique style and enlisted him to contribute vocals to their 2011 collab album, Watch the Throne. Ocean began making a big name for himself in the music industry, becoming a highly respected artist and producer due to his strong writing skills and out-of-the-box production ideas. Following his debut album he began to work on his follow up album with Def Jam records who he'd began to repair his relationship with. In July of 2012 Ocean released his second album, "channel ORANGE".  Within hours of its release, the album was first on the Billboard Top 100 albums chart. Ocean's talent became noticed internationally, being compared to R&B greats such as Stevie Wonder and Prince. The following year, the album won the Grammy for best urban contemporary album. Ocean had also won a Grammy alongside Jay-Z and Kanye for his vocals on their single "No Church in the Wild". Ocean went on to release another full album "Endless", which included a significant visual element, and his third LP "Blonde". Though Ocean's talent is often praised, his personal life has not always been supported by the media.
Around the same time that Ocean announced "channel ORANGE",he also formally announced on Tumblr that he had attraction to men and women, but didn't want to be labeled as bisexual. This was already speculated because of a line from his verse on the popular Odd Future track "Oldie"  where he said, "I'm high and I'm bi, wait, I mean straight". This particular line went over a lot of people's heads as they just thought it was wordplay referring to his sexual relationship with women until he formally came out. While some artists from the industry supported him, being a Black man who was bisexual was not widely accepted, and even to this day his community is still facing hardships. A lot of the Black community, as well as the industry, began to criticize and discriminate against him due to their deeply rooted homophobia. In 2013, Ocean got into a physical altercation with another artist, Chris Brown, after being accused of calling him a slur. These hardships were said to keep Ocean away from the limelight as he hasn't released an Album since 2016, nor a single since 2020. 2020 was a hard year for all following the COVID-19 lockdown, but it was an especially hard year for Ocean.
On August 2, 2020 Frank Ocean's younger brother Ryan Breaux died in a fatal car accident. Ocean and his brother had a close relationship, often bonding over the Coachella music festival. His song, "Orion", was said to be dedicated to his brother as he recalled his birth and how it made him feel. His brother was also featured on the track "Futura Free" from his album "Blonde", where he did the outro.  On Apr 16, 2023 Frank Ocean headlined Coachella, but it brought back some painful memories, as a that time he was still mourning a tragic death that had kept him away from the media and performing. He dedicated the performance to his brother and gave a speech about how much it meant to him and the resurfaced feelings. "My brother and I, we came to this festival a lot. I feel like I was dragged out here half the time because I hated the dust out here, I always left with a respiratory infection, or what have you. So I would avoid coming, but I would always end up here … I know he would have been so excited to be here with all of us." Though he did give the disclaimer, many fans and festival attendees were highly upset with the quality of the performance, quickly going to social media to complain and criticize Ocean.
Now, here is my opinion on Frank Ocean and why the public didn't deserve his return to music. Frank Ocean's impact on the music industry is profoundly important, as he was one of the first Black male artists to persue a different style of music and with the very idiosyncratic standards of the R&B genre. He uses a lot of varied instrumentation along with samples to make tracks that conveyed his message before he could even use the lyrics to express what he needed to say. He also made an impact on the LGBT community by being one of the first Black men to express his sexuality in this time period. The criticism he already received from the industry for being bisexual was enough for him to inch away from the media. As the media picks and chooses who to support, Frank wasn't chosen. This issue was even prominent in his initial "Odd Future" fanbase, where many bashed and criticized him for his identity. In regards to his Coachella performance, I have empathy for his product there, and the things that were deeply affecting him. The set began an hour late, which is not particularly his fault, but it also was not live streamed. I was upset that it was not live streamed, but that was a a choice and isn't mandatory, so how mad can I actually be? I didn't pay to go see the festival, nor did I fly to California to see it for myself. A lot of people claimed the performance was low energy and not constructed well. Nobody knows why the set wasn't put together. However, it was said that he had sustained an ankle injury a day before the show and couldn't do as much as he had planned. Another rumor is that he called all of the theatrical components away. Regardless of what happened, I think a lot of people lost sight of what his performance was for, that it was for his brother. Yes, I do understand that people have a job to fulfill. But as human beings, we must extend our compassion to help someone mourn something, even as we have not gone through what they have gone through. The site is a triggering place for Frank. During his brother's passing, many were still only focusing on him releasing, rather than acknowledging his loss: They valued his product, and not his impact or him as a person.
Having a younger sibling can be like having a child of your own: Watching them grow and become their own people is an amazing feeling and that was taken away from him at such a young age. I think that people should respect Frank and his artistry, along with his being. The performance may have been underwhelming but he has been going through so much and still is going through mourning. His music and ability has made such an impact alone, and has been of seminal importance in the industry. He is an icon of our generation and should be respected, regardless of one performance filled with a crowd of influencers who only listened to Tik-Tok snippets. With a lack of public support acknowledging the mourning of his brother's passing and his sexuality, Frank deserves better and if the public can't understand his mourning they don't deserve his return.