Senior Spotlight – Annikia Vanlandingham
Senior Spotlight
By Emily Hamp
Who comes to mind when you think about the culinary prime? Is Annikia Vanlandingham the person who came to mind for you? Annika is a person who goes unnoticed. She comes to class with passion and attention to her work, and she works quietly yet efficiently. This is an article to highlight her amazing work in and outside school.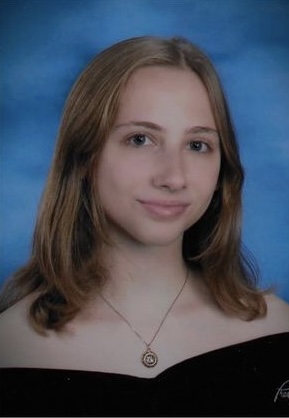 Annika Vanlandingham is a senior here at Carver Center. She is in the culinary arts prime and will be attending the University of Virginia for Global Studies. Annika and I met freshman year of high school while playing volleyball. She was the team's captain and undoubtedly a leader. She may have been quiet, but she is a genuine and compassionate individual. She watches out for others and wants them to succeed, as she displayed to me during volleyball. Annika is also the president of the French Honor Society/Club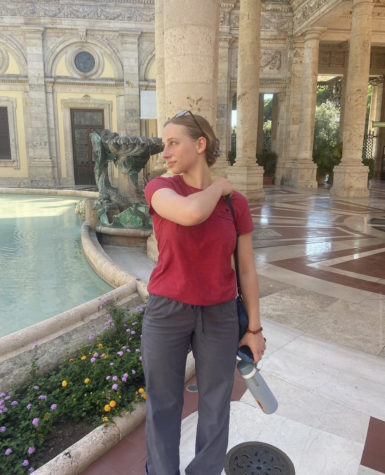 here at Carver Center. She also is very passionate about the French language and culture.
After asking some of her classmates and teachers about how Annika is as a person and a classmate, Chef Janet said,    "She comes into class and is passionate about her work. She works quietly yet efficiently. She is definitely a leader in this class, it's just she is quiet but gives hard work and energy. Annika definitely deserves this". Chef believes Annika is an 'unsung hero' of the class since she is determined and dedicated to her work and appears eager and happy to be there. Her fellow classmate and friend Tabitha Bourne said, " I love Annika, she's always in my group and we eat together at lunch. She's very passionate about baking and she loves Greek food because her family is Greek. She also is very smart and high achieving outside of culinary." Lastly, Sandie Lange, a fellow friend and member of the French Honors Society said, "She's incredibly kind and helpful! She stopped me from getting kidnapped in Italy and she's my French baguette queen!"

Annika is an extremely nice and caring person, as her teachers, classmates, and friends have all said.  Annika works hard in both the kitchen and the classroom. She is a member of the culinary prime and extremely talented.