As the sun sets on another scorching-hot summer and the crisp, cool air of autumn slowly creeps in, high school sport fields across the nation come to life. The echoes of cheers, the pounding of cleats, the excited claps of competition! Yes, it's that time of the year when the spirit of athleticism brings all these sights, sounds, and sensational plays to our school, and young athletes bring out all their effort to the field in their quest for glory.
On Tuesday evening, the Carver Center Girls Varsity Field Hockey Team competed against Loch Raven for yet another win in the book. For a school stereotyped as being unathletic, the Carver Center players' powerful shots, strong defense, ball control, and aggression were truly impressive. Clearly, the team's efforts have paid off, with their record at this point standing 8-0.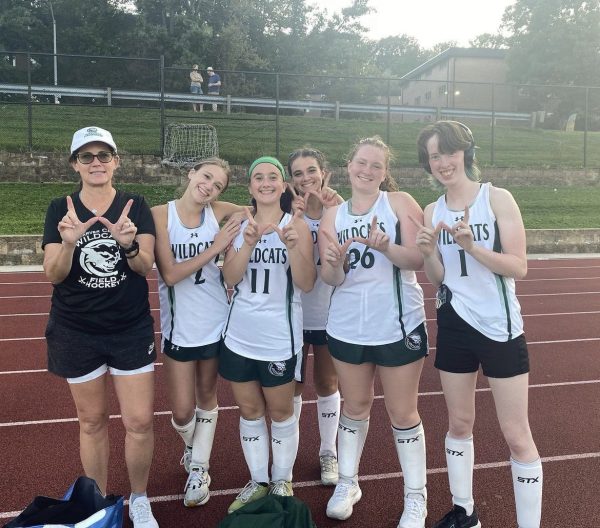 The team is doing a remarkable job so far, and will likely make history this season. Their record stands 11-0, and even newly minted players are outperforming their seasoned competitors. Even the referees think this team is exceptional. Midfielder Nina Shockney,  class of 2025, noted that a longtime referee who has knowledge of the success of the school's previous teams, when observing today's game said, "This is the best field hockey team you guys have ever had!"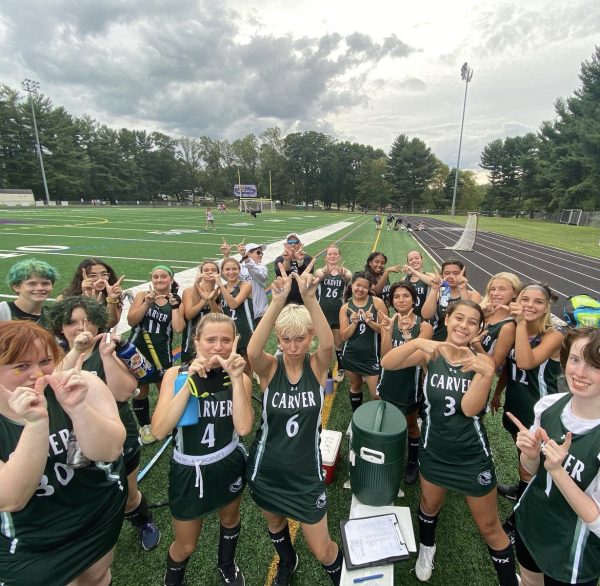 It is certainly easy to tell that it's not the players' tactical skills that makes the team successful, but instead the dynamics between the players. Sadie Lange, class of 2024, and one of the team's captains, said so herself. "Communication is the most important quality in a team. When we're communicating together, we tend to play better. We're working as an actual team instead of individually." 
High school sports will continue to be a source of inspiration, unity, and pride for our community. Our field hockey team is heading into the local championships, with an unobstructed win streak over this whole season. If they succeed there, this will be our school's third championship title in district field hockey. More than just their wins and athletic plays, lessons learned on the field about communication and teamwork shape the leaders, teammates, and citizens of tomorrow that make up the Carver student body. So let's cheer on our field hockey athletes as they chase glory in the regional championships today, 10/31/23, after school in the Carver Stadium!