Super Bowl or Bust
Recap of Super Bowl 57: The highs and lows of the game along with stats
Once again the second Sunday in February has come and gone, and a new grand winner of America's game, the Super Bowl, has been determined. Congratulations, Kansas City Chiefs and Patrick Mahomes on your second Super Bowl win in the last four years. The Kansas City Chiefs faced off against the Philadelphia Eagles in Super Bowl 57, and the game along with the halftime show left everyone entertained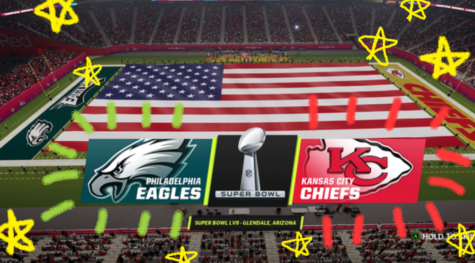 Early on you might as well have called it a wrap and started rioting in Philadelphia, as the Chiefs couldn't get anything going offensively. They only went  5 of 7 on downs for 73 yards and a touchdown during the 1st quarter gaining 14 points overall during the first half, despite the Eagles having a less than perfect half. First quarter, Jalen Hurts went 17 of 22 for 183 yards with a fumble on third and six which led to a scoop and score by Nick Bolton, which led to the Chiefs tying the game in the half before the Eagles pulled away. Patrick Mahomes had been nursing an ankle injury for the past couple games and after suffering a huge hit late in the second quarter, he was left limping down the tunnel back into the locker room.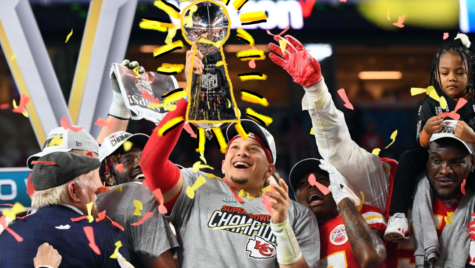 Ending the half with a 24-14 lead, it was the Eagles game to lose. But somewhere between Rhiannas "Rude Boy" and "Diamonds in the Sky,"  Mahome's ankle got the shot of energy that it needed to help the Chiefs pull through in the second half. In the second half each of the Chiefs four drives ended in points, helping them overcome their 10 point deficit. The roles become reversed in the end, as it was the Eagles that couldn't get anything going on the ground or in the air.
The Eagles left 5:15 on the clock and the Chiefs used all but 8 seconds to take the lead.  Meanwhile Mahomes used his new healed ankle to scramble for 14 yards on a scoring drive and rush for 26 to the Eagles 17 on a third and one setting the Chiefs up to head into the two-minute warning with possession and the chance to keep the clock ticking down.