Cosmetology Prime's Unsung Hero!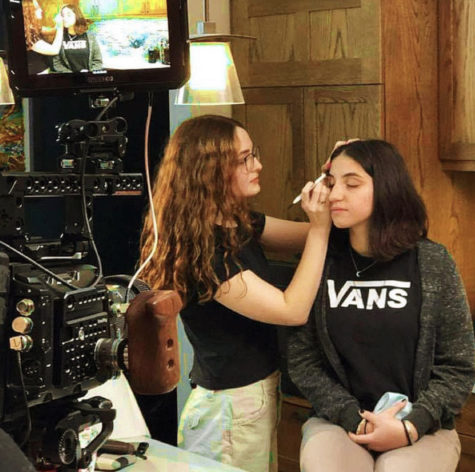 The ones who stand in the shadows also need  recognition. Although all of the cosmetology students are talented individually and in their own ways, there was one student who stuck out and inspired the recognition that she deserved.
Caroline Hickman, often known as Caro, has many talents that the spotlight doesn't necessarily shine on enough.
Caroline is gifted in the hands of makeup artistry, individual lash extensions, and is a "yarn queen" as her other classmates and peers call her. In Cosmetology, Caroline has always been open to learning the diversity of hair types and hairstyles such as braiding and sew ins that are not  common for people of her race. She's known for making cute and trendy crochet shirts and accessories, with the skill of sewing up her sleeve. With her girly girl side, she can also present herself as a tough cookie when it comes to sports. Caroline not only plays lacrosse but she also can be a beast on the soccer field!
Although she can be reserved, she still takes the time to look out for her other classmates and contribute to a positive learning environment. Caroline also likes concerts and "weird foods" in the words of her friends, such as "pretzel and avocado dip" and has a love for unsweetened tea! Her talents go further than the cosmetology world, and today she is being recognized for all of her talents, because she deserves it. Caroline shines bright and should continue to enhance all of her talents! We are proud of you Caro!