Breaking News: Villain Lair Discovered in Carver Basement, Lit Teacher Scrutinized for Involvement
Today, March 31st, 2023, Carver Center, a supervillain lair was discovered below our school building. Filled with sentient pineapples, scientific creations akin to those of Victor Frankenstien, and other horrific behemoths, the villain's lair seemed to be modeled on the Batcave, only evil. The lair appears functional as both a lab and fallout shelter, with multiple shark tanks and lava pools. 
At 2:45 PM, reports came in of a strange noise from the literary office. Administration was sent to investigate. A strange device in the corner caught their eye, a bright, blue light blinking on and off.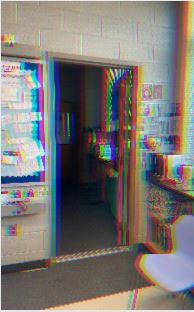 The investigators discovered that the light was coming from a trapdoor in the corner of the room. The hatch led down, deep below the first floor of Carver Center. 
So far, all evidence points to the literary teacher, Dr Prentiss, as the conniving mind behind the lair. His Batman obsession, penchant for henchmen acquisition, and evil demeanor have put all eyes on the doctor.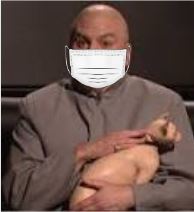 Many teachers and students alike express shock over the recent allegation. 
"He's incredibly mild mannered, like really really mild mannered," says department chair Mrs. Mlinek, her face contorted in surprise, shock, and disbelief. 
Senior student, Camilla Chakir, states that he is "the quietest nerd you've ever seen."
Agnes Luzar, a sophomore, notes that Dr Prentiss is "just, like, tall," as well as "soft-spoken" and "mysterious".
But some students express little surprise at the allegations.
"I knew something was evil about that man," says Taiwo Adebowale, another senior, one close with Dr. Prentiss. As his student aid, Tai has spent more time in proximity to Dr Prentiss than most, leaving her as a prime witness in this case.
"He would stand there with his dead, blank eyes, and that's how I knew there was something wrong," elaborates Tai, under further questioning. She has more anecdotes than you can count. "My friend brought his cello to Wildcat Time today, and [Dr Prentiss] asked him 'Is that a body bag?'" Tai remembers.  
She seems sure that the allegations against the doctor are true, positive that he is Carver's secret villain. "He's planning world domination. He also has a cat. And his cat is strange," Tai continues, "his cat's face was replaced with the face of a middle aged man."
Further information will be released as it comes. Stay safe, Carver Center.
Leave a Comment