WE LOVE ADVISORY
Every Wednesday after the 10:30 bell marking the end of second period, the hearts of the students attending George Washington Carver Center for Arts and Technology are aflutter as Ms. Debbie at the front desk announces the start of advisory. Consisting of 8 letters and endless opportunities, this biweekly occurrence leaves Carver Center students twinkling on their tippy toes as they head to their advisory classrooms. With legs crossed and hands folded, in military grid-like formation, these students watch mesmerized as their teachers flip through the prepared powerpoint presentation. Students have been reported to be mesmerized to the point of speechlessness. The student's love for advisory could be considered soulmate-level, and the accomplishments achieved by these students do not underrepresent this.
With all this hype, you may ask yourself: So what does advisory do for a person? Greer, a sophomore visual student begs the question, "What can't advisory do for a person?"
Many students have experienced a great extent of success through advisory, starting with Lila, a literary sophomore, who reflects on the person she was before advisory, "Before advisory, I had no friends, now I have 3 friends!"
Laryn, a prime mate of Lila's, shares her similar experiences: "Ever since advisory, my skin has been glowing … I even found love!"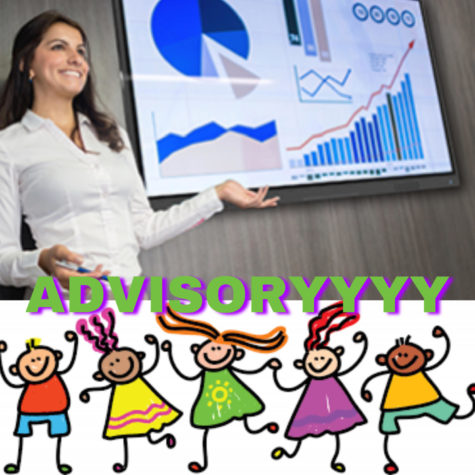 Advisory seems to be working miracles. But as expected, it has come with a few downfalls. Many students wonder why advisory doesn't occur more often! Laryn suggests that advisory be made into a class period. For her, advisory has awakened a deep love and yearning for engineering. (Who would've guessed?!)
Edith, also a literary sophomore, shares some of her advisory-induced accomplishments: "I went to advisory and refroze the ice caps!"
"I went to advisory and Beyonce christened me! I am also now able to do voodoo witchcraft … advisory is my religion" says Laryn.
Another literary prime mate, Lexi, adds "I'm already in retirement … ADHD? Gone!"
In recent weeks, it has been rumored that the administration of Carver Center has been considering the termination of advisory sessions due to their immense success but Carver students urge these leaders to consider otherwise. These sessions have become such an integral part of these students' lives that without it, they don't know who they would be, or if they would be! Lila claims "advisory has balanced my hormones!" Some suggest that the execution of this decision may lead to breaches in national security. Accomplishments including Greer's successful attempt at solving the Russia-Ukraine conflict could fall flat and without advisory's saving grace, some argue that the whole world may fall with it.
Advisory has led to great accomplishments for the students of Carver Center. Some may argue that advisory is the school's only accomplishment! We would have no words to write, no monologues to perform, no music to play, no code to write, no food to cook, no paintings to paint, sculptures to sculpt, songs to sing, wood to work, hair to style, dances to dance, sets to create, or costumes to sew. As Adebola, a literary student says "we'd have no creativity." Otherwise to say that without our advisory sessions, "we'd all be depressed teen parents smoking cigars" (Edith).